V-DRUMS QUALITY FOR PRACTICE, LEARNING, AND FUN
Roland's V-Drums are the world's most popular electronic drums for one reason: they're the best. Blending superior sound, authentic feel, and rugged durability, each kit in the V-Drums lineup performs at the highest level, a testament to more than three decades of developing electronic drums. The compact TD-1KV is no exception, delivering respected V-Drums quality in a space-saving kit that keeps up with you as your playing evolves.
Ideal for everyone that wants to enjoy drums at home, the TD-1KV offers a wide selection of expressive drum kits for playing any musical style, plus fun onboard training and recording functions for building your skills and checking your progress. And as a Roland TD-1KV owner, you're not just starting an exciting musical journey—you're also joining the V-Drums family, a group of discerning players that includes the world's finest drummers and percussionists.

Features:
– Acclaimed V-Drums sound and performance in an entry-level set
– Enjoy drumming in any musical style with 15 expressive drum kits
– Mesh-head PDX-8 V-Pad provides realistic snare drum feel with head/rim triggering
– Supports essential acoustic drum techniques, including cymbal choke, advanced hi-hat playing, and more
– Build playing skills with the onboard Coach function, metronome, and recorder
– Practice along with onboard audio songs or your own tracks played from a smartphone or music player connected to the Mix In jack
– Beater-less kick pedal provides low noise for playing without disturbing others, ideal for practicing at home
– Space-saving, ergonomic design and stylish looks to suit any room in your home
– Sturdy drum rack with quick and easy height adjustment for every drummer, from kids to adults
– Many upgrade options for enhanced performance, including OP-TD1C for an additional crash cymbal, KT-10 or KD-9 for kick, and more
– USB-MIDI for using the TD-1KV with the DT-1 Drum Tutor, V-Drums Friend Jam series, and other popular computer music software
– Intuitive user interface for easy operation

Specifications:
KIT CONFIGURATION
• Percussion Sound Module: TD-1
• Snare: x 1 (Mesh head)
• Tom: x 3
• Crash, Ride: x 1
• Hi-hat: x 1
• Kick pedal: x 1
• Hi-hat pedal: x 1

OTHER
• Drum Kits: 15
• Coach Functions:
10:
Time Check (Easy)
Time Check (Hard)
Change-up
Auto Up/Down
Quiet Count
Tempo Check (Easy)
Tempo Check (Hard)
Stroke Balance
Timer
Recording
• Songs: 15
• Metronome:
Tempo (40–260)
Rhythm Type (5 types)
Sounds (8 types)
Volume (10 levels)
• Display: 7 segments, 3 characters (LED)
• Connectors:
OUTPUT/PHONES jack: Stereo miniature phone type
MIX IN jack: Stereo miniature phone type
USB COMPUTER port: USB type B
TRIGGER INPUT connector: DB-25 type (Kick, Snare, Tom 1, Tom 2, Tom 3, Hi-hat, Crash 1, Crash 2, Ride, Hi-hat control)
• Interface: USB (USB-MIDI)
• Power Supply: AC adaptor
• Current Draw: 150 mA
• Accessories:
Owner's Manual
Leaflet "USING THE UNIT SAFELY"
Drum key
Cable clip
Special connection cable
AC adaptor
*Drum throne is not included.
| No. | ID Kategori | Nama Kategori |
| --- | --- | --- |
| 1 | 100639 | Hobi & Koleksi |
| 2 | 100741 | Alat & Aksesoris Musik |
| 3 | 101411 | Alat Musik Perkusi |
Spesifikasi Roland TD-1KV V-Drums
| Atribut | Value |
| --- | --- |
| Masa Garansi | 12 Bulan |
| Jenis Garansi | Garansi Service |
| Alat Musik Tradisional | Tidak |
| Jenis Instrumen Perkusi | Drum Elektronik |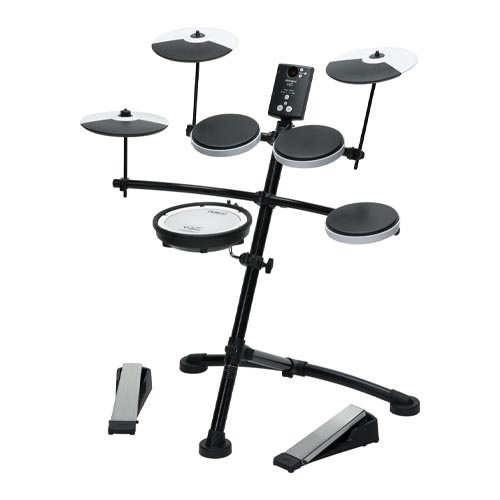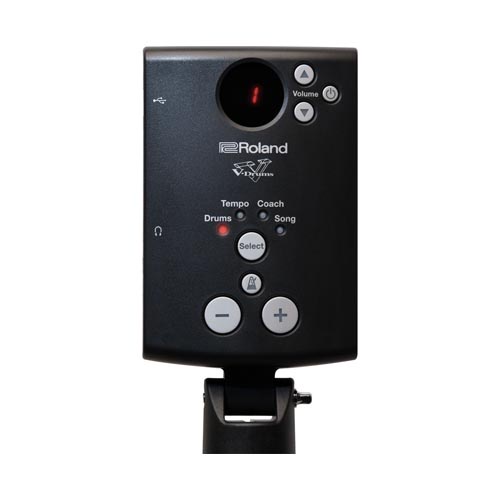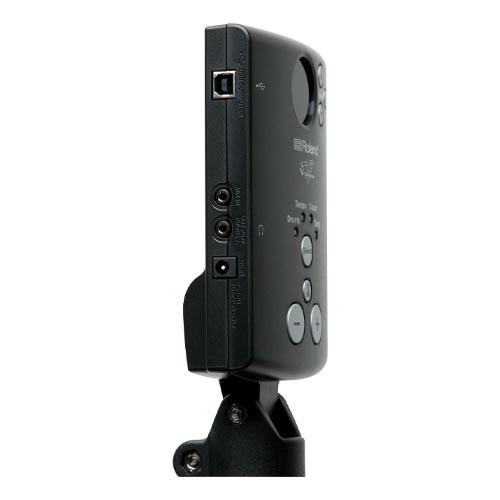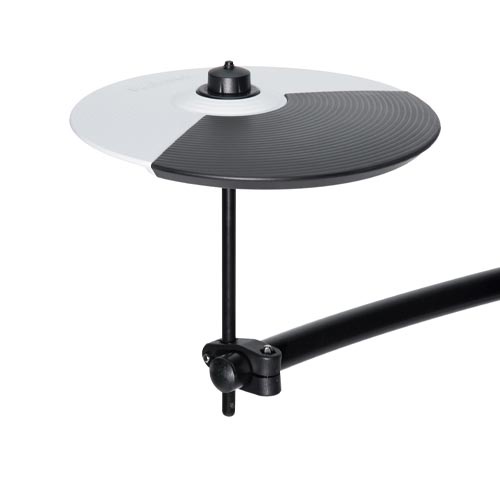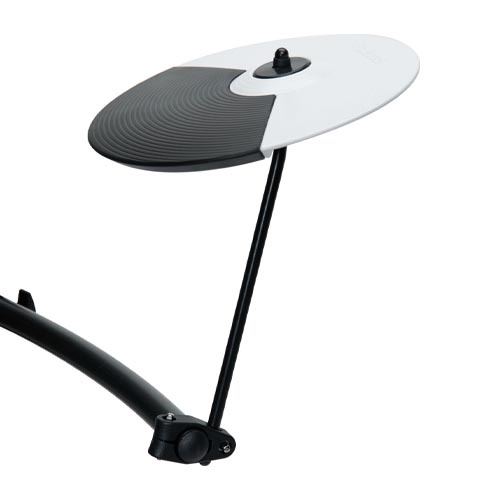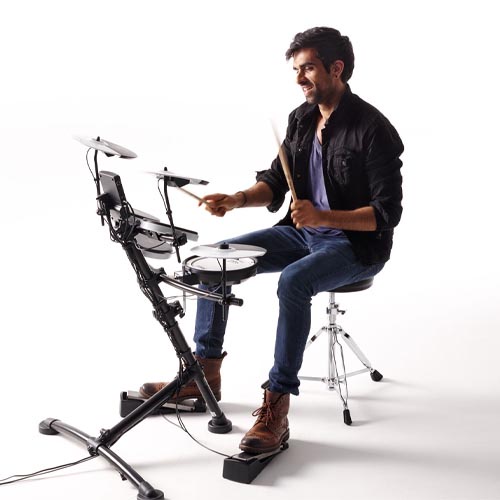 Produk ini memiliki 1 Variasi yaitu : ,
Alasan kenapa harus beli Roland TD-1KV V-Drums sekarang
Kelebihan – Kelebihan membeli Roland TD-1KV V-Drums di Toko ini
Jumlah Gambar Produk lebih dari 1, yaitu ada 8 gambar, menurut saya ini kelebihan karena semakin banyak gambar, maka akan mempermudah Anda mengetahui tentang Produk sebelum sampai ke tangan Anda
Produk ini memiliki Brand yaitu :Roland Jika Anda Fanatik Brand ini, tentu ini adalah kelebihan
Produk ini sedang diskon sebesar 20%%. Buruan Sikat!. Jika saat ini diskon Habis ya Maaf, kan Diskon ini ada saat Artikel dibuat. Cek saja dulu.
Toko ini termasuk Toko Official, Toko paling terpercaya untuk sebuah Merek adalah Toko Official.
Bisa dibeli dengan CC atau Kartu Kredit.
Harga Roland TD-1KV V-Drums saat ini masih murah hanya Rp. 4.960.000,00, kita tidak akan pernah tahu tentang Harga ini di masa depan, juga stok barang ini nanti atau besok hari, bisa saja harganya naik tinggi atau bisa juga stok sudah Habis.
Untuk menghindari kehabisan stok atau kenaikan harga yang tajam saya menyarankan Anda untuk segera mengecek dan membeli Produk ini sekarang juga dengan cara Klik Di sini
Bicara soal kelebihan sebelum Anda memutuskan membeli, berikut ini adalah kekurangan Produk ini menurut data yang saya ambil dari Shopee.co.id, Data ini valid saat tulisan ini ditulis dan tentu saja data ini bersifat dinamis, data terbaru akan Anda temukan setelah membuka Halaman Penjualan di Shopee.
Kekurangan – Kekurangan membeli Roland TD-1KV V-Drums di Toko ini
Mungkin masih Produk baru, sehingga belum ada Penjualan, tidak masalah Jika memang Anda suka
Produk ini tidak sedang Flash Sale, tidak semua Seller suka Flash Sale, saya rasa ini bukan kekurangan, Jika Anda anggap Harga Rp. 4.960.000,00 itu murah untuk ya ambil saja
Produk ini sayangnya memiliki Rating kurang dari 4 yaitu hanya 0
Tidak bisa COD, Bukan kekurangan, COD kan Harga lebih mahal 9% atau Anda harus membayar tambahan biaya lebih dari Rp. 446.400,00 Jika membeli barang ini dengan COD, Biaya 9% di samping baru dari harga barang, tambahan 9% untuk Ongkir belum saya hitung.
Tidak bisa dibeli secara Grosir, Bukan kekurangan yang berarti.
Kesimpulan
Setelah mengetahui kekurangan dan kelebihan di atas, sekarang Giliran Anda memutuskan, Jika Saya jadi Anda maka saya akan membuka Link Penjualan di Shopee dahulu, lalu mempelajarinya dan jika cocok maka langsung membeli hari ini.
Itu Jika Saya adalah Anda dan saya sedang mencari Produk ini.